Best Car Resale Value Improvement Strategies
In the car flipping business the ultimate goal is a profitable sale of your vehicle. The said sale should ideally be within the shortest time possible. As an entrepreneur like many do, you may struggle to get the right balance on the best car resale value improvement strategies.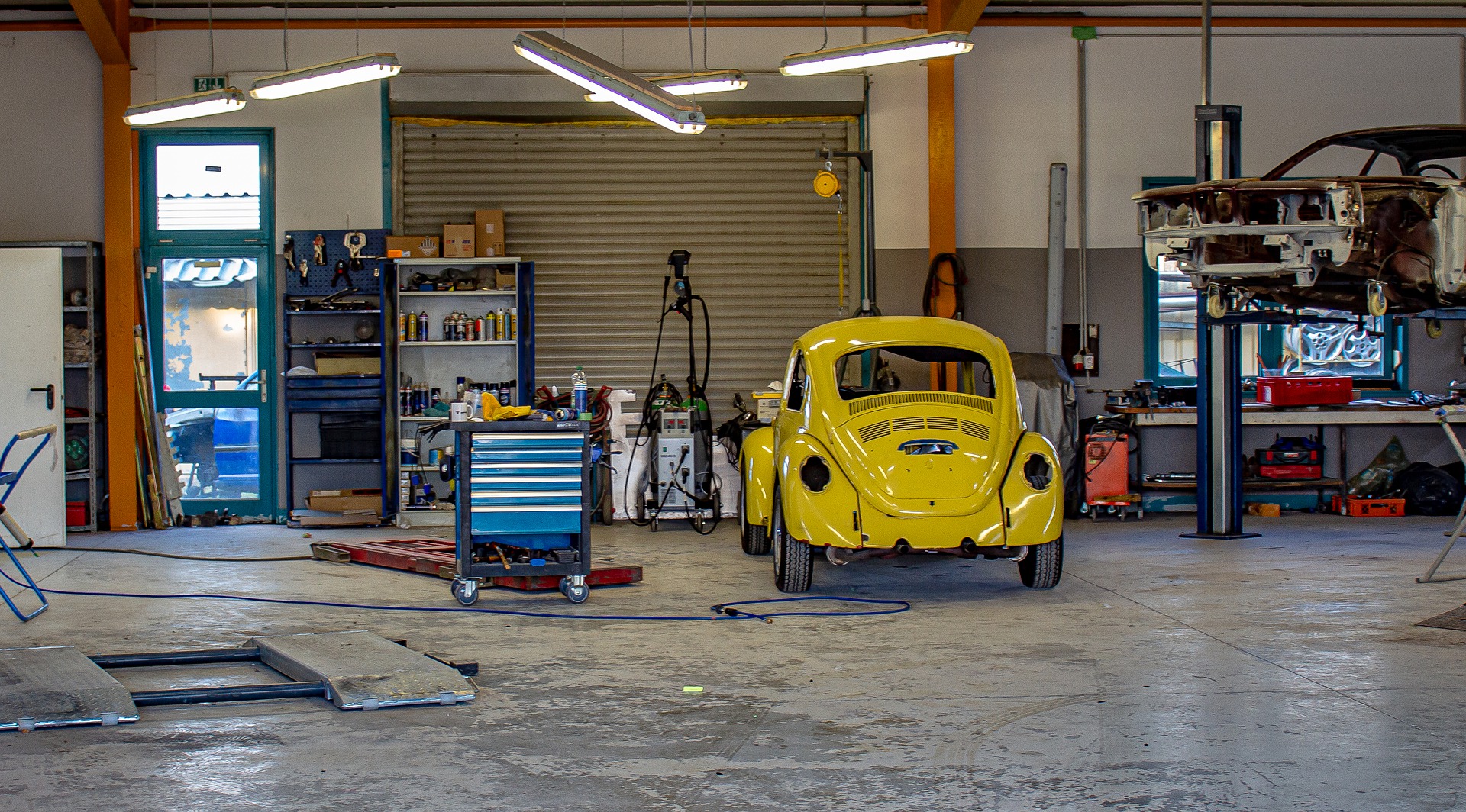 As is done in other flipping businesses like house flipping and others it's very important to know the key focus points if you are to increase the value of your car. In house flipping most of us now know that the kitchen and bathrooms carry a big chunk of weight in the ultimate selling of a house. Many if not most entrepreneurs in that businesss will always put a significant emphasis on those spaces to get value for the buck.
In the car flipping business how do add value to your car and maximize on profits? Remember a flip has a time element to it. Hence as an entrepreneur you want to concentrate on those areas that are key considerations to many buyers and can be done in the shortest possible time.
Here are a few areas I think will be worth your consideration and investment:
Paint and body outlook
Lights and Lighting
Engine Attention
Car interior restoration
Steering & Suspension
Wheels and tyres
Car service
If careful attention is given to the above outlined vehicle areas; the sale of any given car will be much easier. Let's further explore these and establish what really needs to done to get to the money line.
Best Car Resale Value Spot: Paint & Body Outlook
I have deliberately chosen paint and body outlook as number one as I believe it is the most important impression factor of any vehicle. On this post I will therefore endeavour to explore this aspect of how to add value to your car. In the next coming few weeks I will tackle the other aspects mentioned above in detail.
For potential buyers to even give you the requisite attention they have to be impressed with the outlook of the car. The paintwork is what they can see even without giving much attention to you.
It is therefore paramount that your car wows the potential buyer from a distance. While many other mechanical aspects of the car (like the gearbox) are extremely important none of them can be seen until one makes a step to check the car out.
While the car may not be new to you, or you may treat it as some part of merchandise; to some of the buyers this may be their first car to own. Many first time buyers don't know much about the technical aspects of a car. Hence it's important to target them with the appeal factor of your car. Make your paintwork count; it is your first advertisement after all.
Focus Areas.
To significantly change the outlook of your car you will have to give special attention to the following:
Dents and scratches
Inconsistent colour distribution on the body
Windshields
The focus areas on the auto body will vary from one car to the other depending on the details on the body of that given car. Each make of a car is unique hence the need to treat each vehicle with some degree of distinction. Some cars/vehicles by design give a special focus to certain parts or aspect of the body.
Dents and scratches
A vehicle with a lot dents and scratches is generally not very appealing to any one. Many of the cars world wide some form of scratch or dent in one way or the other.
The good thing about the times we leave in is that we now have dent specialists who easily take care of them without breaking the bank. This usually is a day's job for many of these companies. Get the dents sorted and it changes the picture of your car completely.
Many of these companies also do the car cleaning and polishing. It may be a good idea to combine the two. You well likely to get a discount if you are seemingly bringing more business for them. It may be wise to also identify one reputable service provider and stick with them.


This relationship strategy does come handy in negotiating for better deals that the standard offering the company may have. The negotiated deal could include prioritization when it comes to circumvent the time consuming booking systems they may have.
While the body work is the top consideration of your fixes it's important to note that it probably should be last to attend to before list the car for sale on any platform. Doing so will ensure your car is clean for your photo shoot and reduce the cost of having to take the car back for cleaning after working on other focus areas.
If your budget is really tight or are generally a handy person you could go DIY on the dents and scratches. On the auto tools and equipment market we now have tools that can make the job easier. In the market there are tools like:
 Paintless Auto Dent Remover
Auto scratch pen
Auto scratch towel
Windshield DIY repair tool
Auto body polisher
Mag Wheel Polishing Kit
All the above if used well will significantly add  value to your car. These tools can be found in many established and small retail spaces including Amazon; eBay; AliExpress. Our auto tools and equipment section also has a number of these.
Inconsistent colour distribution on the body
When buying used cars for resale it is highly likely to find a car that has been repainted after an accident or some incident. The strategy is not  to avoid such cars like some novice car flippers do but rather to understand the extent of the damage; the subsequent restoration and ultimately what needs to be done.
The usual approach for many regards auto body restoration is to patch up the damages and do a quick patch-up paint job. This approach has been proven consistently with the many such vehicles we see on the road that it results in significant paint inconsistencies. To deal with that it may be wise from time to get the whole car repainted with a consistent paint throughout its body. This is especially so if you are using low budget auto body technicians.
Repainting the entire body of a vehicle can be more expensive at times. It is also important to note that at times it can actually be the cheaper option than the hustle of trying match the paint from one panel to the other.
Just as there's need for consistency in the paint distribution through the entire body of vehicles; the wheels must also show some level of value.
The Wheels and Tyres
Next on the outside first impressions on how to add value to your car will be the wheels and tyres. Tyres are can be a major expense to some car buyers hence it's important to give them the attention they require. Should you really go all out and buy brand new tyres for a car you're going dispose off in short period you may ask.
In my opinion there's no need for a full set of brand new tyres except if your tyres are completely gone. If the tyres still have a bit of life you may consider buying used ones that still have some thread life. Two brand new front tyres can also significantly add value to your car. It could be wise to buy non-branded ones for that matter.
Tyre profiles require a careful attention as well. Regular profile tyres and wheels generally function well with different kinds of cars. Of late wheels and tyres mean a lot especially to young and middle-aged people. Installing these on you car flipping project can easily and positively change the value of the particular car.
Be Market Value Focussed
What ever you decide to, it must not only add to the intrinsic value of the car but also the market value of the car. The value should still be one that buyers are willing to pay for. A great deal of wisdom is therefore very important when it comes to how to add value to your car in general.
Simple decisions like whether to get brand new mag wheels or get good looking used ones are critical. Some additions and installations will only help in raising the intrinsic value and not the market value. In your quest to sell the car, it's important to give attention to the intrinsic value. Your ultimate prize though should be on the market value; which is the price that buyers are willing to pay.
Conclusion
You will need the best car resale value improvement strategies before you put it on the market. An unique value improvemet project is required by every car flipper for each car for sale. We have established the quick focus areas that can significantly change the value of your flip project including:
 Paint and body outlook
Lights and Lighting
Engine Attention
Car interior
Suspension
Wheels and tyres
In doing the paint and body outlook it's important to do it in balance with your major focus on the market value of the car. What are some of the best car resale value improvements you have used in your car flipping projects; please leave a comment below and let's share with other car flippers.