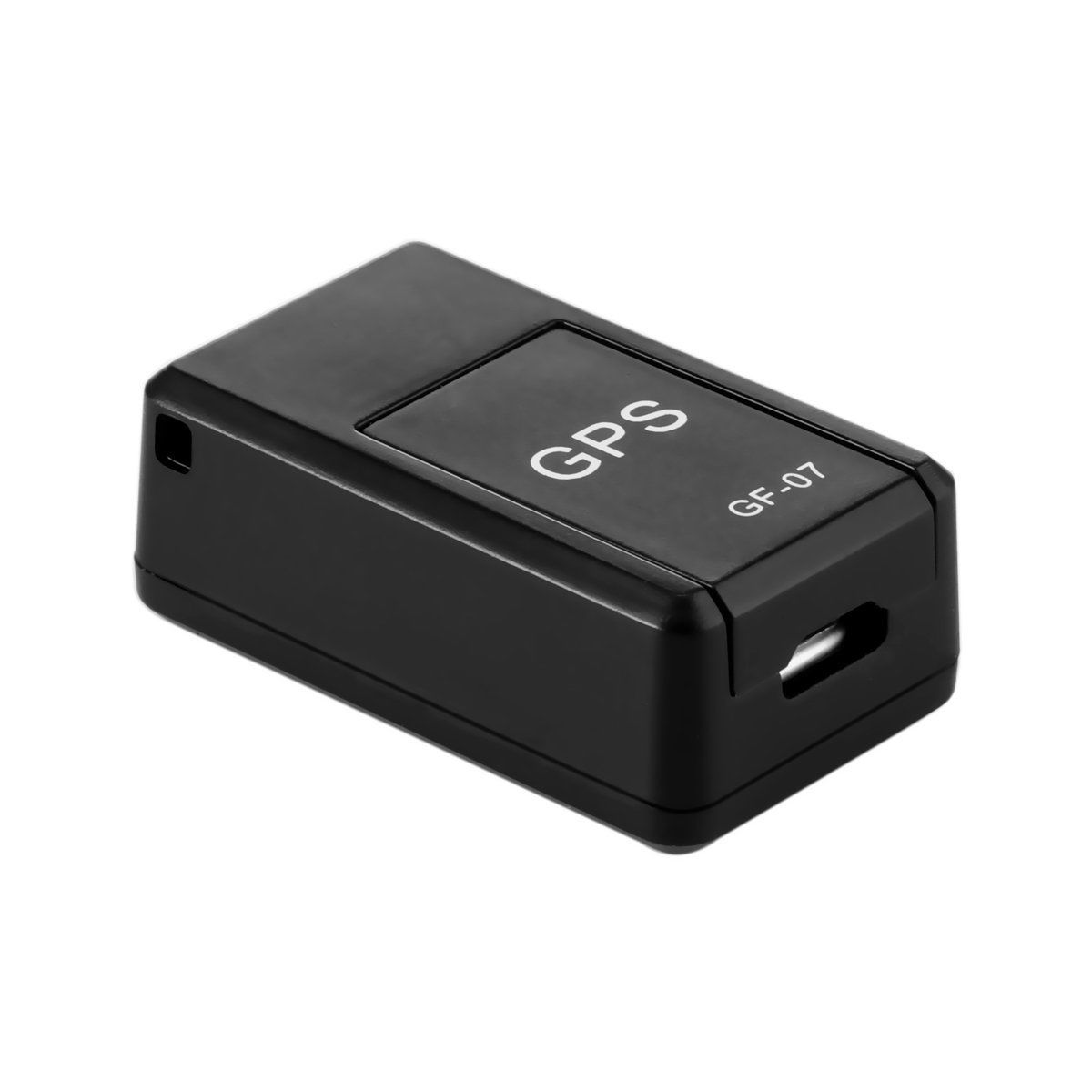 The mini GPS tracking device is one tiny and simple gadget that can deliver such great value in many ways. The device can be used for a wide range of functions including the following five:
Personal vehicle tracking

Business vehicle & equipment tracking

Tracking of Children

Tracking of the Elderly

Spying purposes
Personal vehicle tracking
The pain of losing valuables; regardless of the causative factors can at times just be unbearable.
While we can take insurance for many of the valuables there are instances when that is not possible. At times even when it's possible when you insure things like your car when they are stolen they usually go with a lot of other valuables that may or may not be covered by the insurance. Hence the recovery of the vehicle becomes as important as its replacement.
Purchasing and installing or discreetly placing a mini GPS tracker becomes your insurance over the regular insurance. For some insurance companies that don't have a mandatory installation policy of tracker devices, the installation could be used to bargain for the lowering of premiums. An investment of just less than $15 could go a long way in saving you hundreds of dollars every year.
Grab one from our store for a plan B strategy. We have one that can be installed and one that can just be discreetly placed within the vehicle or even in some none suspicious bag or something similar.
When trouble strikes, you will be ready. Be wise and grab at least one. The return on investment of this device is so huge that getting more than one of them is just a no-brainer.
Business vehicle and equipment tracking
In the trucking and logistics business, you need several operational instruments to help you run your business efficiently and effectively. One of those instruments you can have is a reliable fleet tracking system. The tracking system packages can be extremely expensive though; especially so if you are a beginner with limited resources. 
Getting several mini GPS trackers and installing them in your fleet of vehicles could prove to be a prudent decision as you begin your business. After the installation, you can link all of them to your mobile device to get real-time tracking. Doing this will most definitely improve your bottom line through several advantage points: 
You will minimize losses through the diversion of vehicles, and unnecessary 'downtime'.

It becomes easier to do proper route analysis to establish the most efficient routes.

You can easily calculate the average time lags at pickup and dropoff points.

It becomes easier to incentivize your employees as you can easily establish their on-the-road trends and behavior.
Equipment Tracking With Mini GPS Tracking Device
The mini GPS tracker is good for vehicle real-time tracking in business. However, the benefits of owning one can also be extended to equipment tracking. The auto GPS tracking device can be used to track equipment when it's stolen; abused or misused. Your valued equipment can be easily stolen by intruders or abused by insiders from your company. Vital equipment can be stolen and quickly sold to your competitors or others who may find value in it. 
It's not very uncommon to find one or two employees who may find it reasonable to take out your equipment to go and do their 'side hustles'. Therefore it is important to have instruments and devices that will help you prevent or recover the equipment from being abused.
Discreetly placing or 'installing' this device on your valued pieces of equipment will ensure the recovery is easier when lost or stolen.
Mini GPS Tracking Device For Tracking Children
The world has become so unpredictable in many ways including the abuse of children. Their safety has now more than ever been so crucial to invest in. There are many 'vultures' waiting to pounce on the loopholes of the immaturity of our children. Having a special outdoor travel backpack installed with the mini GPS tracker will make it easy for parents to track the whereabouts of their young children in real-time. 
This strategy may seem a little bit nosey for some kids especially if they know they are being watched. Yet on the other hand this can be extremely reassuring knowing that they are being watched. Having double assurance both from the child and the parents can make the outing experience more fun. 
Mini GPS Tracking Device For Tracking the Elderly
The elderly also do at times wander away and eventually fail to find their way back to where they may have come from. The privilege of having your elderly relatives around you at their twilight is one you can not take lightly. The privilege comes with such unexplainable joy yet it also comes with great responsibility.
It's important therefore to invest in the right resources to ensure the safety and security of the elderly. One such instrument that will help is a mini GPS tracker device. For elderly women, you could choose to just drop it in their handbag. That way you can always know their whereabouts whenever they are outdoors.
To many people, it may seem unconventional and a bit intrusive; you may hold the same view as well.  However, having the peace of mind that you can quickly find your parents or grandparents when they go missing is worth investing in. It probably cannot be compared to the function below.
Tiny GPS Tracker For Spying Purposes
From time to time people develop a suspicion of those around them for one reason or another. Without being judgemental regards the moral of doing so a mini GPS tracking device can do the job without any significant cost.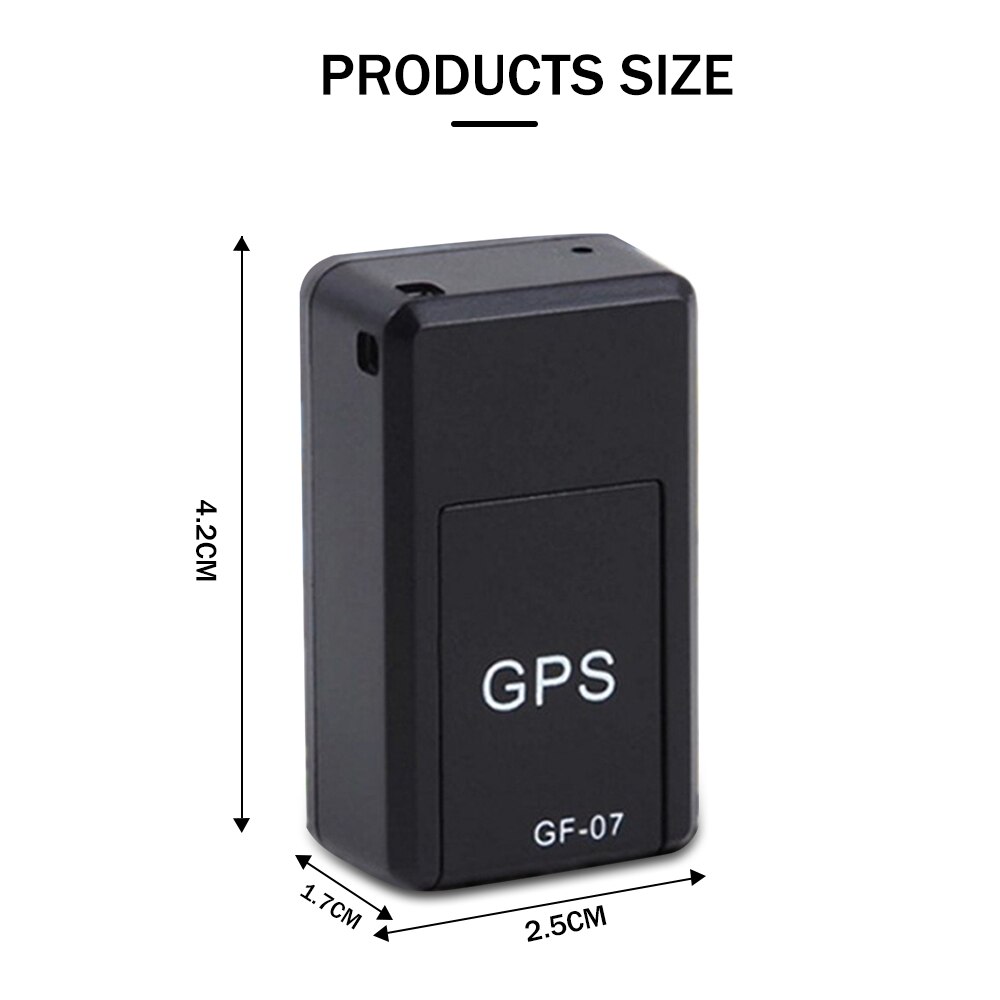 The tracking device is that small that you can literally slip it anywhere and it barely is detected. The black color also means the device can easily blend with several auto body makeups. The great thing also is that some tracker devices can record sounds to easily catch conversations of those you are tracking. You could choose to buy a dedicated spy voice recorder and a spy camera recorder if you so with.
However, noble the reason is for spying on anyone the mini tracker device is going to work well for you. We hope that after spying your fears will be put to rest. However, if those fears are somewhat proven, the hope is that you will exercise extreme caution in whatever action you take.
Conclusion
There are not many auto accessories that come this simple but have such a wide range of functions. For that reason, the mini GPS tracking device will not disappoint as it can fit into many aspects of our daily living. The value you get from something so inexpensive is just amazing, to say the least. The mini tracker device is good for you, in many ways. These include your family's safety; for your business, for your economic well-being, and more as we have established here.