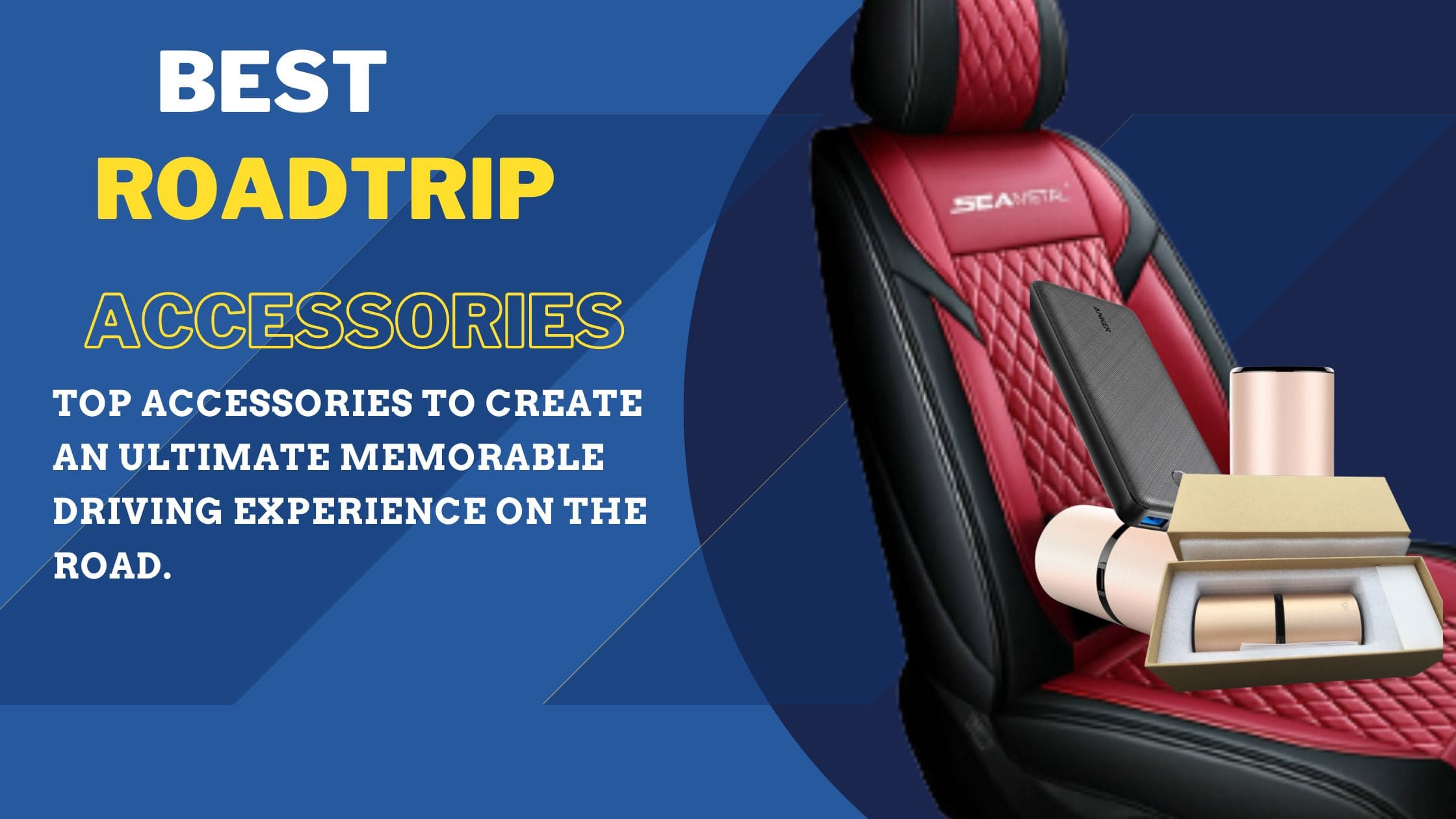 Best road trip accessories
Road trips are an all-encompassing experience that we all enjoy. We all have our ideal road trip to unwind and enjoy. Whether it is negotiating the winding roads of the mountains or driving along the coast line you need the best road trip accessories for it.
Aside from our trusted vehicles, some add-ons and accessories are required to enhance the trip experience. From navigation accessories to storage accessories that help organize our luggage (or snacks) there is an appropriate accessory for it. In this article, we'll explore the best car accessories to have in your four wheeler when going on a roadtrip.
Best road trip accessories: Electronic Car Accessories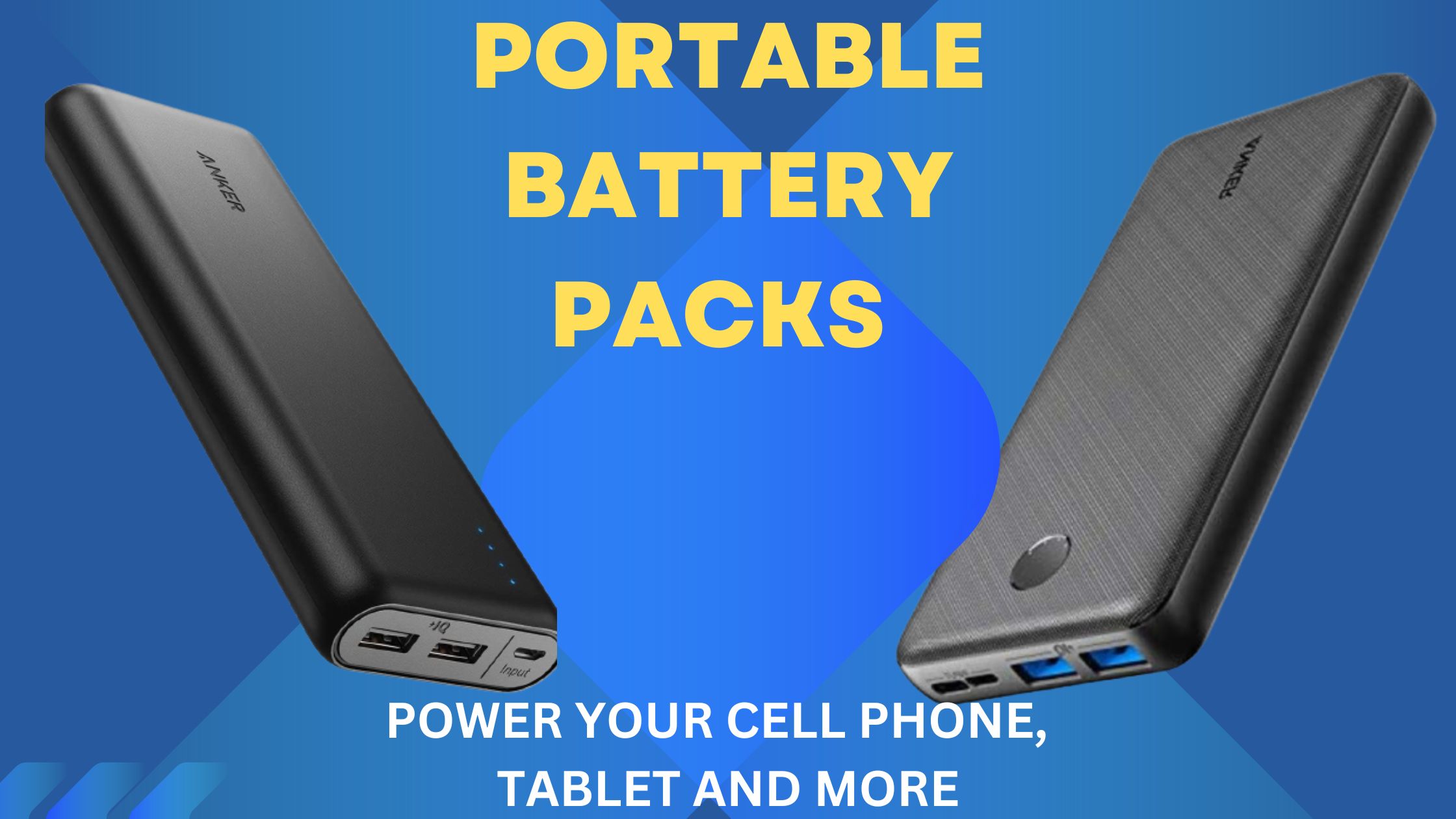 Portable Battery Packs are quite handy devices because they are portable and have a long battery life. Especially when when traveling long distances or if you have forgotten to charge your cell phone, tablet, or any other electronic gadget.
When traveling to places with limited power, a portable battery pack is especially useful. Portable battery pack come in various sizes and shapes, but the functions is the same.
A charging car phone holder  should be one of your first road trip accessories.
A magnetic air vent phone holder secures your phone with no adhesive residue, and it works with most smartphones and air vents.
With a practical and stylish phone holder it's easy to securely hold your phone vertically or horizontally while driving. It should have a slim design that won't take up too much space in your car. Your smartphone can be placed in view without interfering with driving, and it is also convenient to access phone calls. The mount's clip, arms, or magnet connection keep it in place for your convenience while concentrating on the road.
A  charging car phone holder is one of the most useful devices on the road, particularly for vehicles lacking a navigation system. The smartphone car mount also positions the phone in a convenient location for the driver. 
Driving while looking for directions on your smartphone can be both frustrating and dangerous. However, the experience is different if you have a car phone mount. You can drive safely while having access to several apps you may need to guide you on your trip. Moreso you are able to see who is calling without having to pick up your phone.
Next, you'll need a portable and high-quality camera. The said camera should be able to record both the road ahead of you and the interior of your vehicle. You can also buy an external GPS module for the dashcam that will show you your car's GPS location, speed, driving route, and any other information you may require.
A dash cam is a small camera that records footage of your journey. It's a smart investment for anyone who drives often, as it can help to prove fault in the event of an accident and protect you from insurance scams.
Dash cams are also equipped with microSD cards to download or share recorded videos. Some of them have night vision capabilities to be used at night.
Because of its night vision mode, the front camera should capture clear images even when driving at night or in foggy weather.
A GPS is just as important to have on a road trip as it is underrated. There are many benefits to having a GPS on a road trip, and not just by saving you from getting lost!
If you get a great one, it can be a lifesaver on long road trips. It's much easier to use than a smartphone app and doesn't require any data plan or Wi-Fi connection. Although it needs to be charged for power. It is indeed an invaluable electronic gadget to have on the road, especially those long trips.
Getting lost is a part of any road trip. It's inevitable that you will get confused as to which way to go or what street to turn down next at some point. To help with navigation, it's important to invest in a GPS—and not just because it might save you from getting lost!
GPS devices can make long road trips much easier. If you get lost or run out of juice on your phone, a GPS can help you find your way.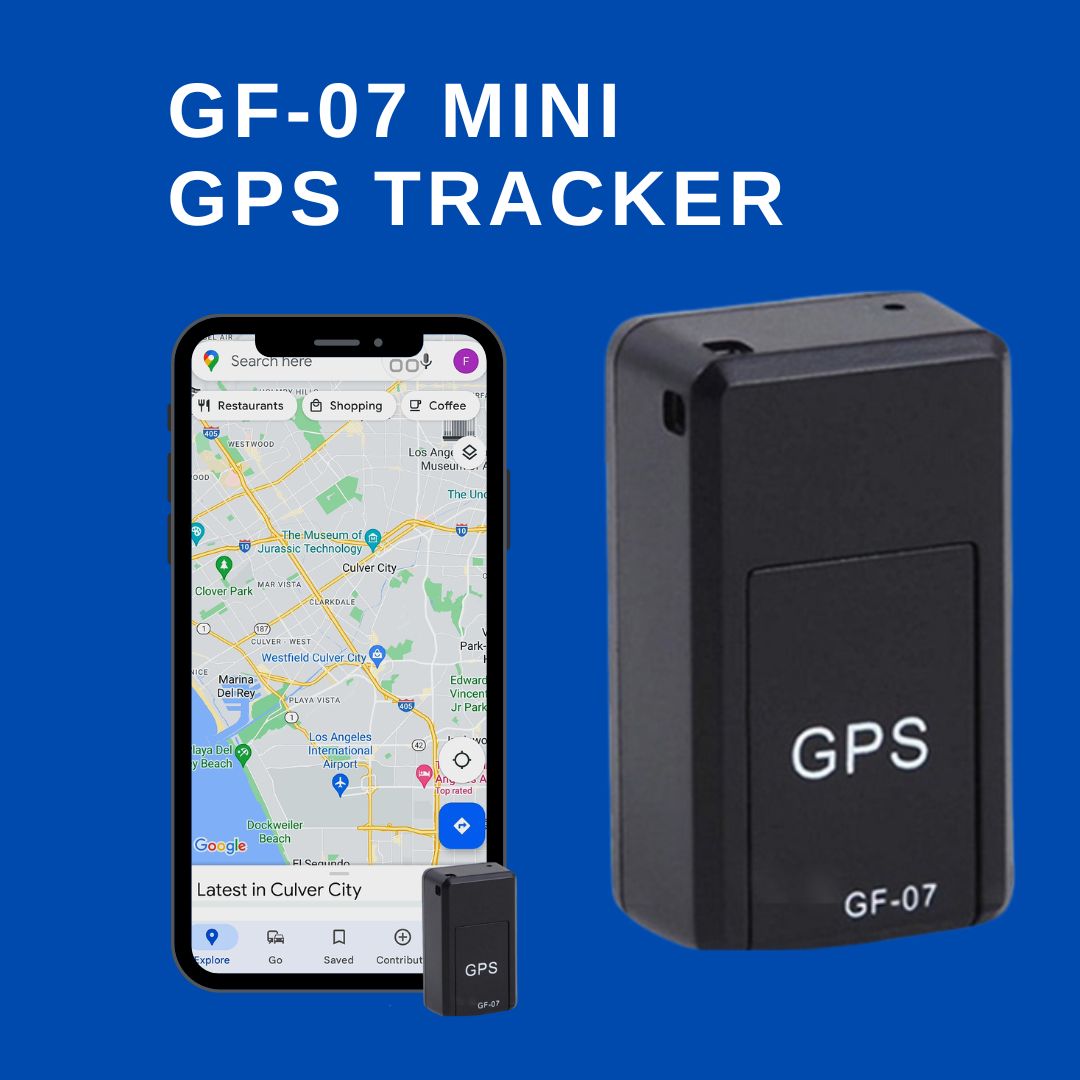 Safety and security on a long road trip are crucial. Hence you can not afford to take chances about them. There is no better way of doing it than layering your system with the right gadgets and equipment. One such piece of equipment is a mini GPS tracker.
A GPS tracker is a small device that can be installed in your car or attached to the vehicle. The tracker will send messages to the remote server so that the user can know where their cars are at all times. Doing this helps in reducing insurance costs. This is because there will be less chances of theft or damage to your car while you are away from it. It also helps in finding vehicles if they have been stolen or lost during an accident.
The best part about using a mini GPS tracker is that it does not require any wiring or installation work like other systems do. It has an internal battery which lasts for about 3 weeks. Depending on usage patterns, there is likely no need for recharging after every few hours like some other devices do. They are easy to install and use, which means anyone can use them without any need for electronics skills.
If you're planning a road trip, it's time to invest in a cigarette lighter USB adapter.
On long road trips, your usual communication and entertainment gadgets are bound to go low on battery. That's where the cigarette lighter USB adapter comes in—it allows you to charge up your phone, tablet, or other devices while you drive!
Most of these gadgets come with dual USB ports so that you can charge both of your devices at once—and even continue streaming music from your USB stuck to your stereo via Bluetooth. Some smart cigarette lighter USB adapters come with a slot for a micro sd card as well.
The gadget may appear small and simple but it has some of the most critical functions for a great road trip experience. Investing in it will definitely improve your road travel experience.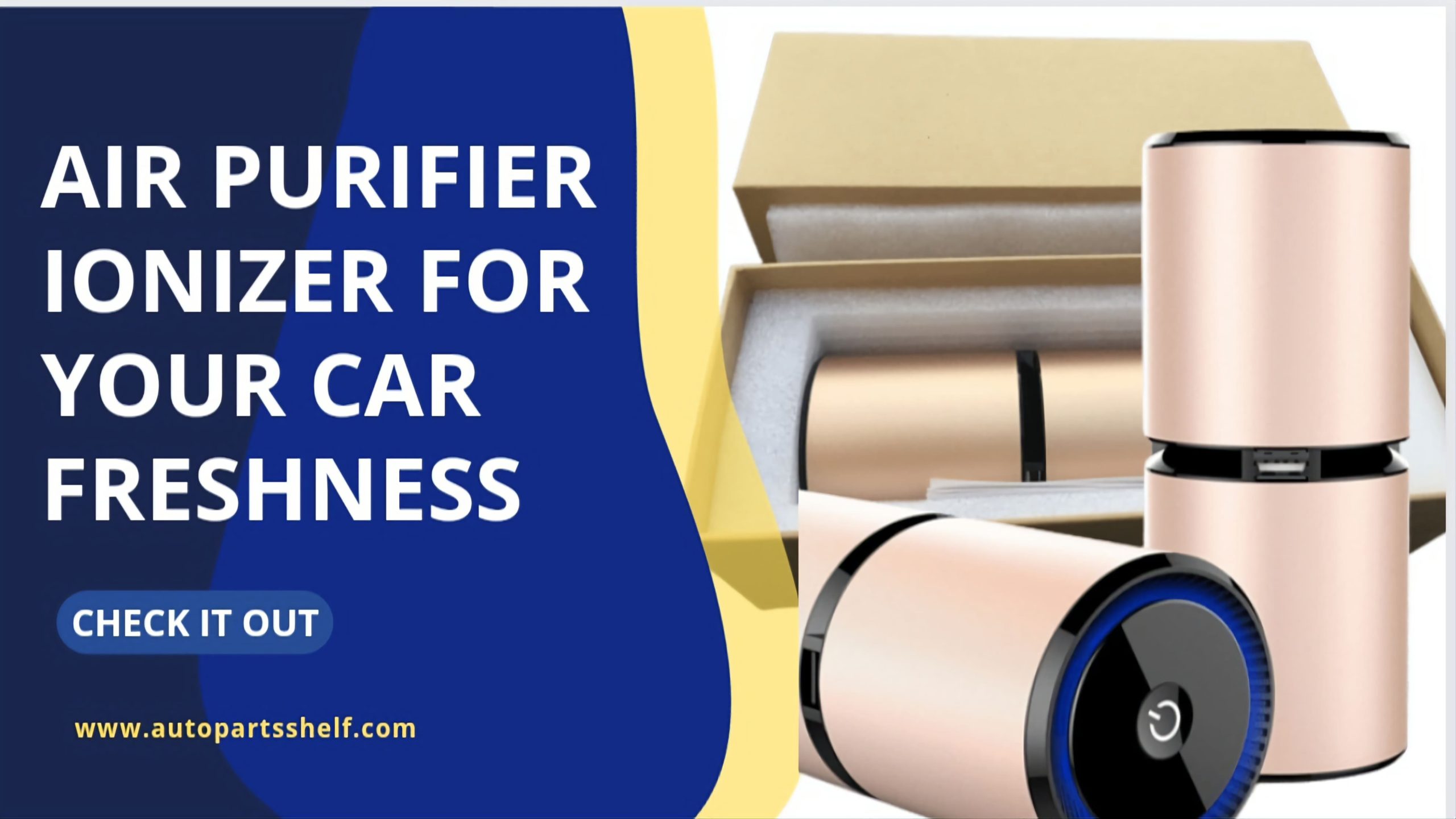 To many people a car air purifier ionized may sound like an indulgence gadget with no significant function. If you have ever been on a long road trip you may know that it can get stuffy in the car at times, if not most of the times. There is nothing more annoying than being stuck in traffic and having your breath be affected by the air quality in your car. 
More than anything I'm convinced that the freshness brought by the gadget has the capacity to get everyone relaxed. This includes the driver as well. It may look and sound fancy but it is a powerful driving safety device as well as being a great way to keep your car smelling good when you are away from home. 
The ionizer removes all kinds of dust particles from the air. Yet it also emits negative ions which are known to improve moods and decrease stress levels when exposed to them over long periods. The best part is that they are completely safe for humans to breathe in and will not cause any health problems whatsoever!
Car Emergency Accessories 
Emergencies are not desirable in any situation of life including road trips. Unfortunately they do occur even in the happiest moments of our lives. For that reason it is important to be prepared with the best car emergency accessories.
The best car emergency accessories are those that you can depend on when you need them. These are the ones that will help keep you safe and make sure that your car is running in top condition.
The best car emergency accessories are those that will help keep you safe and make sure that your car is running in top condition. Here are some of the critical car emergency accessories for the best road trip experience.
Booster cables 

Flashlight 

Seatbelt cutter tool

Portable Air Tire Inflator 

Electric Car Jack 

Portable Car Battery Charger
Booster cables are a part of most cars' emergency kit. They are short and thick wires that can be used to provide a temporary power supply to the car battery.
The booster cable is usually stored in the car's trunk or under the seat. It is important to know how to use it properly for safety reasons.
The process of boosting the battery is straightforward: first connect one end (always start with the negative) of the cable to the dead battery and then connect the other end of the cable to a live battery or another car with a working battery.
When it comes to safety, you should not take any chances.
This flashlight is one of the most important car emergency accessories that you should have in your car. It is a must-have for every driver and passenger.
It can be used as an emergency light when the visibility is low during night or day, when you are on a long road trip and the battery dies out or when your car breaks down on the side of the road.
You don't want to be stuck in a situation where there's no light so this flash light will always come handy.
The seatbelt cutter tool is a car emergency accessory that can be used to cut the seatbelt in case of an emergency. It is a small, portable and lightweight device that can be put in your glove compartment or bag and taken with you on a road trip.
In case of an accident, it is important to get out of the car as quickly as possible. However, if you are stuck inside the car and cannot get out because the seatbelt is jammed or stuck, then the seatbelt cutter can come in handy.
The seatbelt cutter tool is one of the most practical and necessary pieces of car emergency equipment. If you are on a long road trip and someone has been injured, this tool could be a lifesaver if it is needed for any reason during your journey.
Portable air tire inflator is an essential accessory for those who are in need of a quick and easy way to inflate a pair of tires. This equipment is very easy to use and can be used outside or inside a car. 
It is a perfect tool for those situations where you need a quick and easy way to inflate tires while on the road. One of the great things about the inflator is the ease of storage. It can fit in the smallest possible spaces in the car. When the need arises to use it you can easily access it. 
Road trips are a high usage exercise with great deal of wear and tear on parts including your tires. Car tires can lose air gradually or fast depending on the level of damage. Before getting help from an equipped car service centre the air tire inflator can be that critical life saver you need.
One of the most important road trip accessories to always have is an electric lifting jack.
It can be powered by your car's cigarette lighter or by clipping directly onto your battery.
For easy transport and storage, the electric car jack is usually packaged in a heavy plastic storage case. Despite the fact that many of them come with additional accessories, they are still very portable.
They come with an SUV heighten adapter, which is suitable for most vehicles. They also have an overload protection threshold as a safety measure, making them more reliable than a standard hydraulic jack.
All-in-one jump starter for car batteries, portable and easy to transport, also functions as a power bank for laptops and smart phones.
The compact design for easy storage and multipurpose capability are two of the most important features of this car battery charger.
This auto 12V car jump starter includes a bright LED flash light. It also has SOSUSB charging capability for mobile phones, tablets, and other devices you may bring on your road trip.
Most portable car chargers have over-charge, short-circuit, over-voltage, and current protection capabilities for added security.
Comfort and Storage Car Accessories 
car travel inflatable mattress  

rooftop cargo carrier box 

ultimate car trunk organizer

in-car trash can

car seat organizer bag 

head and neck support pillow
An inflatable mattress is a great option for road trips and sleeping arrangements. The are several reasons you could want to use this handy accessory. People who want to pack light but still want a comfortable and versatile sleeping experience will enjoy this piece of car accessory.
Car travel inflatable mattresses can also be used to create a comfortable sleeping space at several milestones of those long road trips.
Inflatable mattresses come generally in two category sizes; SUV boot mattresses and back seat mattresses. The SUV boot ones are bigger and can be used by two people comfortably. On the other hand, back seat mattresses will be more comfortable for one person. When pushed to the limit they can do for some cozy sleeping of two people. 
Rooftop cargo carriers are a great way to carry cargo on your vehicle. They are an alternative to using a trailer or hauling it in the back of the truck.
A rooftop cargo carrier box is built to fit on top of your vehicle and will provide extra space for you to store things like luggage, camping gear, or anything else you need to transport.
They are very easy and convenient to use because they attach easily with straps, hooks, or clamps that hold them securely in place. The rooftop carrier trunk can be used for any type of vehicle including cars, SUVs, trucks, and vans.
The car trunk organizer is a great way to make your car boot neater, smarter, and more organized. It can be used to store your items in a way that they are easy to access. Hence you can concentrate on the road trip experience.
We all know how chaotic it can get when you try to find something in the car boot. Car boots are your first choice place for most of your road trip cargo. However, they often end up as cluttered and disorganized to spoil your road trip experience. 
The trunk organizer provides you with a solution for this problem. When you buy one, you will have an easy time not only in storing but easy access to your stuff. With the car trunk organizer, you can easily compartmentalize your stuff according to function. Moreso you can even label the several compartments to organize your storage further.
The car trash can is a portable, convenient and sanitary way to keep the car interior clean. It is perfect for road trips, as it provides an easy and environmentally friendly way to dispose of trash.
A car trash can makes it easier to keep the car interior clean by providing a place to put all your garbage. This means that you don't have to worry about spilling garbage on your seats or floor when you stop for food or gas.
Tired of a messy car and an organized one?
A car seat organizer bag is the solution for you. It will help you to keep your car clean and organized. The car seat organizer is a bag that has been designed to keep your car interior clean and organized. 
It can be easily installed in the back of your front seats, and it's also convenient for road stops.
With this bag, you can store all the items that are usually scattered in your car. You will no longer have to suffer from a messy interior and the unpleasant smell of dirty clothes.
Head and neck pillows are designed to provide support for the head and neck. They can be used to prevent neck pain, headaches, and other problems caused by poor posture.
Pillows are designed in a variety of shapes and sizes. There are many different materials that they can be made out of, too. You should choose a pillow that is right for you based on your needs and what you find most comfortable.
There are many different types of pillows available on the market these days. It's important to choose one that is right for your needs so you can get the best sleep possible every night.
Conclusion 
Road trips are not just about moving from point A to point B. They are an experience to look forward to, an experience worth investing in if one is to embark on them. With the appropriate tools and accessories, you can indeed produce memorable experiences. Best car accessories for road trips are best accumulated in a steady process done over time. Start with a comprehensive list and divide it into sizeable 'bites' and 'chunks' for your accumulation milestones.